St John's Cathedral
Anglican Diocese of Brisbane
St John's Cathedral
Anglican Diocese of Brisbane
St John's Cathedral
Anglican Diocese of Brisbane
St John's Cathedral
Anglican Diocese of Brisbane
St John's Cathedral
Anglican Diocese of Brisbane
WELCOME TO ST JOHN'S ANGLICAN CATHEDRAL, BRISBANE
St John's Cathedral is home to a community which seeks to bring the best of Anglican tradition into dialogue with the issues and needs of our day.
We strive for open-minded conversation, seek to practice inclusion, and reflect on how we might see our beliefs put into action. We want this to be a place where people are encouraged to seek God and progress their own spiritual journeys.
The Cathedral itself, a renowned Brisbane landmark, serves as a magnet, where diverse people gather to worship, celebrate, seek solace, converse and learn.
Peace,
Peter Catt +
Dean of Brisbane
Covid-19 Update:
The Cathedral is open for:

Monday to Friday
Morning Prayer, 8.30am
Private prayer, 11am to 2pm
Evening Prayer, 4pm
Monday, Tuesday, Thursday and Friday.
Prayer During the Day, 12.30pm
Cathedral Shop Open
Sundays (after the 7.30am and 9.30am services), and Tuesday to Friday 11am  to 2pm
LIVE STREAMING OF SERVICES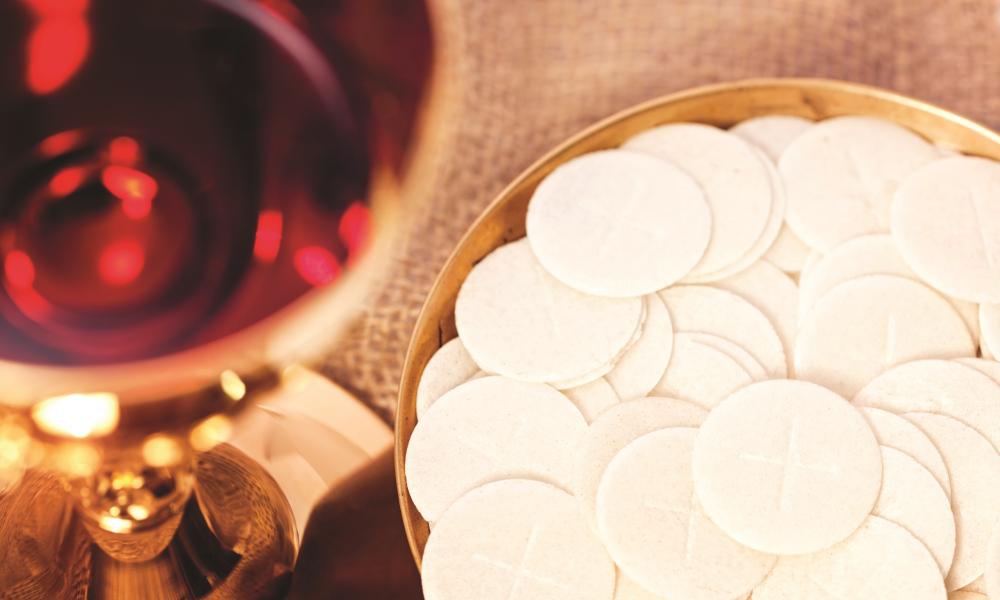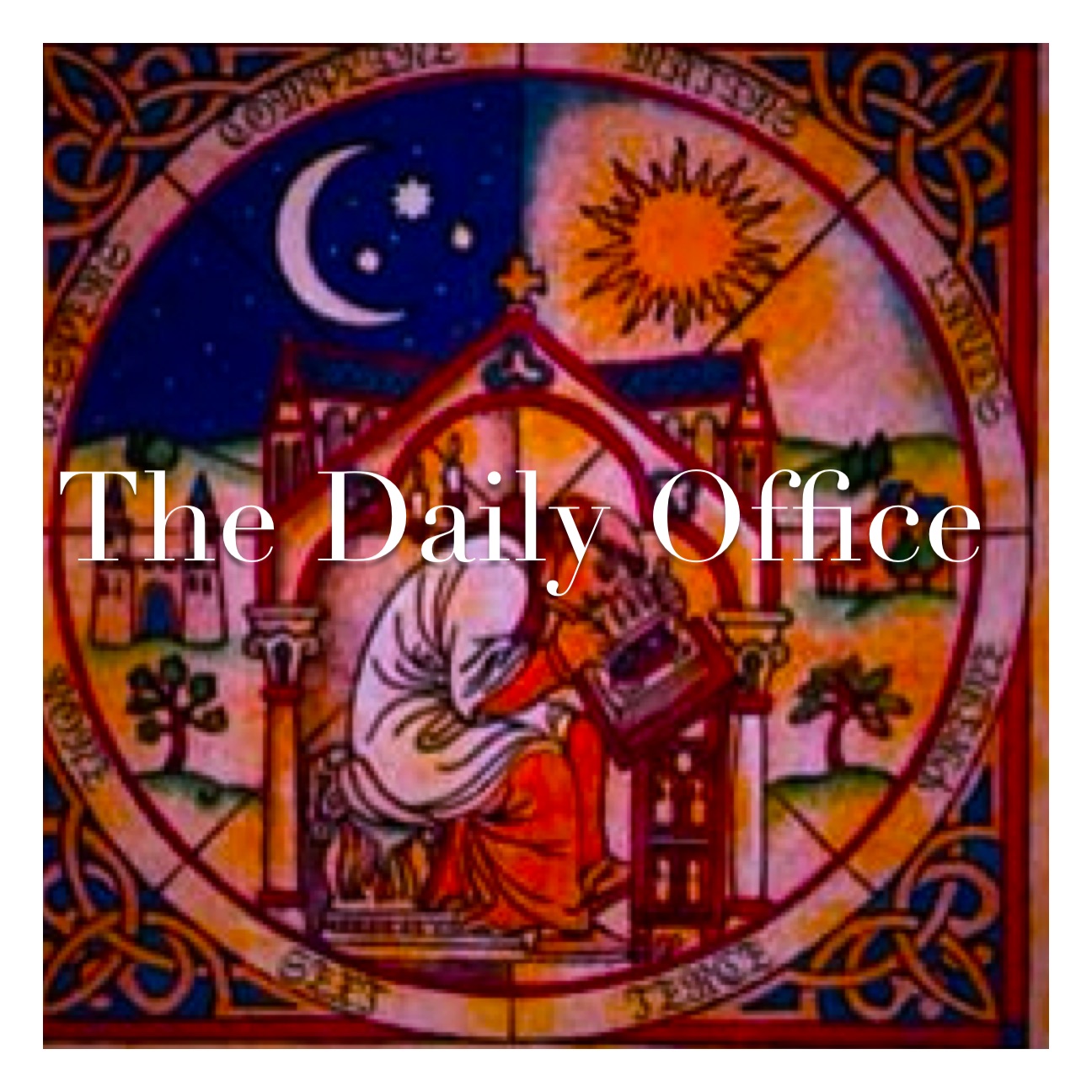 Here you will find quick links to two weeks of Service Notes for each of our four Sunday services.
These will be updated each Thursday –
"THIS WEEK" covers the coming Sunday;
"LAST WEEK" the preceding Sunday.
Click the title bar or '+' button to toggle open your chosen week and select the service time.
LAST WEEK'S SERVICE NOTES
Saturday 23rd January 2021

Sunday 24th January 2021, Third Sunday after Epiphany
LAST WEEK'S SERVICE NOTES
Saturday 16th January
Sunday 17th January – Second Sunday after Epiphany 
OUR PLACE IN HISTORY:
THE CATHEDRAL and DEANERY HERITAGE APPEALS
The National Trust of Australia (Queensland) has listed The Cathedral and The Deanery (Adelaide House) because of their significance to the heritage of Queensland and Australia more broadly. Adelaide House was the first Government House when Queensland was created on 10th December 1859. The balcony on which Sir George Bowen read the proclamation that day has been the subject of a great deal of work to restore it to a stable and safe condition. The cathedral is the only stone-vaulted church in the Southern hemisphere and is highly regarded as a sublime example of neo-gothic architecture. Donations to the Cathedral fund are used to enhance and presence the fabric of the magnificent building.
Donations to the National Trust of Australia (Queensland) for these appeals are allowable as deductions for tax purposes.
Find out more on our DEANERY APPEAL page.
THE DOMESTIC is POLITICAL
Dr Janice McRandal joins the podcast to talk about relationships, family and gender norms in our culture and the misogyny that is present in our most personal social structures. Janice argues that unless feminism has a place in the home, in the everyday moments of our lives, there can be no feminism at all because the domestic is the political. At the heart of this conversation is a critique of the idea that the public is what happens outside the home where small groups of people have influence in the realm of politics, but that what goes on in the home is a different sphere entirely. Questions about the politics of a good life; of living justly and fairly really begin in the home, and maybe the lack of progress we see is due to the exclusion of family life from political discourse.
Audiovisual Capability Appeal
We are most grateful for the support and feedback about our streaming of services during the COVID-19 pandemic. Long term we desire to offer streaming of our services and have been encouraged to continue by people near and far.
The equipment we are currently using is mostly on loan. To be able to continue we need to purchase equipment that  will  achieve  the  required  tasks  into   the   future.
$30,000 is needed to ensure the continuation of this ministry. Thank you to those who have already responded. 
These are some of the items that we still need to fund.  Is there something here that you would like to contribute towards?
Camera, cabling and set up 




(two more of these needed)

$ 5,000  ($10,000)

 

$175

 

$225

 

Keyboard controller and joystick

$3,500

 

$1,750

 

$385

 

$80

 

Video mixer streamer, HDMI toolkit, cabling and set up

$4,800

 

$60

 
Please contact Gerard Finn, our Events Manager  (events@stjohnscathedral.com.au) if you would like further information or to contribute.  Donations may be using electronic banking, by credit card or by cheque; details for these are on page 3.  If using electronic banking, please narrate your deposit 'AV + (Surname)' and email cathedral@stjohnscathedral.com.au to inform us of your deposit. Alternatively, please phone the cathedral office (see page 3). Thank you.
COVID-19 and our Life and Worship at St John's 
The COVID-19 virus pandemic is presenting a unique challenge to our life as a society and as a Cathedral community. As the crisis unfolds, we will be called upon to do things differently. The Cathedral team is continuing to develop ways for us to stay in touch with one another and grow in faith together during these challenging times. These developments will be shared over the coming days and weeks.
Cathedral Slowly Reopening
In compliance with the COVID-19 restrictions the cathedral building closed for ten weeks. Much of our activity is still taking place online. Full details found on our What's On Page
Stay Connected
Please ensure that the Cathedral office has your current contact details. Contact us by email or phone 3835 2222 Please also be in touch with other members of the community to ensure that they have given us their current details as well.
Personal Safety and Social Distancing
We encourage all staff, volunteers and community members, of first priority, to be mindful of the need to keep themselves safe and to practice social distancing as advised by the various Governments. 
Sunday Worship – Streaming of Services
We offer both 'in person' and live-streamed access to the 7.30am, 9.30am and 6pm services each Sunday. The services are also recorded. The live stream and recordings can be accessed through the Cathedral YouTube Channel.
Studies and Meditation
These ware continuing. We are providing opportunities to join these 'in person' and on Zoom (via the internet) or a phone. Details to access the activities via Zoom can be found on the Cathedral website (www.stjohnscathedral.com.au/whats-on).
Shop Availability
The shop is open at the times indicated above. It is also possible to make a purchase by ringing 07 3835 2281 or emailing shop@stjohnscathedral.com.au.  
Assistance with using Zoom
Because of the risks from COVID-19, a number of our small groups and studies are now being held via Zoom. If you would like to bring your laptop or other device into the office, one of the cathedral staff could help you to set up and test Zoom so you are ready to join the groups.
Peace,
Peter+   
CATHEDRAL OFFERINGS
NEW: ONLINE DONATIONS PAGE!
Our Cathedral has adopted the simple, convenient online payment channel of Tithe.ly — designed by and for churches — and currently used by more than 12,000 churches and ministries in over 50 countries.
Scan or click on the QR code above, to visit our GIVE page on this website: you may make an offering to our Cathedral and its work – either as a one-off or recurring gift –
using a credit card by clicking on the
green GIVE NOW button or the
GENERAL DONATIONS image block, which will open a simple, pop-up Tithe.ly form without you having to leave this site.
MORE INFO: please visit our GIVE page
ANGLICAN OVERSEAS AID:
Safe, Strong Communities – Bridging the Gender Gap in the Solomon Islands.
Anglican Overseas Aid works in partnership with Anglican and like-minded agencies around the world to overcome poverty, injustice and disaster; and to support their international partners to respond and adapt to environmental challenges.
Belinda Lauria, Project Manager, Quality and Compliance for Anglican Overseas Aid in the Solomon Islands, wrote the following of a visit she made to their 'Safe Strong Communities' project. "In March, (just before the COVID-19 travel restrictions were put in place!) I visited our project work in the Solomon Islands, and had the incredible privilege of travelling to a small community, about a two hour plane ride from the capital, Honiara. There I spoke to three female community leaders about what it means and how it feels to be a woman in the Solomon Islands, and the significance of some training that they had recently received through our project."
The main focus of the Safe, Strong Communities project in the Solomon Islands is to promote gender equity. In a country where two thirds of women have reported gender-based violence (GBV)*, this work looks at the gender roles and relations and discusses how these social norms and beliefs are contributing to the pervasive issue of GBV. The project works with local community leaders, clergy and their wives to support better understanding of how these social norms and beliefs are harming women and girls. It aims to communicate a biblical perspective about more equitable relationships.
Through a training program called Gender Equality Theology (GET), church leaders are taught about gender relations from a theological perspective, so they are equipped to deal with and speak about the problem of GBV in a way that the community will understand and engage with. Because the training is developed by Pacific theologians, the training is culturally sensitive and gives the leaders the tools to then train community and church groups in their parish.
Belinda continues: "When I spoke with the local women, they really captured the uniqueness of this training and how much they felt empowered by it. They began by explaining what gender relations have been like in their own parish. One of them said that 'men mandate everything in society. This aligns with our culture; women are inferior.' While there are some other GBV trainings, the GET training was unique because 'the gender training incorporated theology. I've been to many gender trainings; this is the only one with theology.' In a country which is more than 90 percent Christian, this faith context is very significant."
This is one of the first programs to be implemented within this community that focuses on gender equity through a biblical lens. As one of the women stated, "Church is very strong in this Diocese; there are a lot of church groups here. The people all have a strong belief in the church; it is much easier to go out and deliver trainings in church groups. Lots of workshops happen, but they are not carried out effectively with the community."
For these female community leaders, this training provided hope that the most severe forms of vulnerability and harm to people in their community will be addressed and that change will come.
Their hope was summed up by one of the women, who said, "We can now go out and do something. Husbands have the pulpit and we do nothing, but with the training we can do something. Women have strengths to stand on their own feet and be equal."
* A total of 64% of women aged 15–49 who had ever been in a relationship reported having experienced some form of violence (emotional, physical and/or sexual) from an intimate partner. WHO, Violence against women in Solomon Islands. Translating research into policy and action on the social determinants of health, 2013.
Further details can be obtained on the project Webpage
Click here to View

Click here to access the AOA Annual Report
Can we help Anglican Overseas Aid to bridge the gender gap in Safe Strong Communities through this theology-based training?
Donations to Anglican Overseas Aid are tax deductible. Outreach envelopes for January are
available at the Outreach Board in the Narthex. Please place your donation in an envelope and give it with your offering, place it in the Donations Box, give it to a cathedral warden, or to the Cathedral Office Monday-Friday. If you wish to receive a receipt, please write your name and address clearly on the reverse of the envelope.
Using electronic banking, make a bank transfer to BSB 034 003 Account No:385378; please narrate your deposit "Outreach 01" and also email
outreach@stjohnscathedral.com.au
to inform us of your deposit (include the amount), and to provide your postal details for the receipt. For other forms of payment, please phone the cathedral office [(07) 3835 2222] during normal business hours
Monday-Friday. Cheques should be made payable to Anglican Overseas Aid.
Anglican Overseas Aid will provide receipts after the January appeal is completed.
Thank you.