St John's Cathedral
Anglican Diocese of Brisbane
St John's Cathedral
Anglican Diocese of Brisbane
St John's Cathedral
Anglican Diocese of Brisbane
St John's Cathedral
Anglican Diocese of Brisbane
St John's Cathedral
Anglican Diocese of Brisbane
WELCOME TO ST JOHN'S ANGLICAN CATHEDRAL, BRISBANE
St John's Cathedral is home to a community which seeks to bring the best of Anglican tradition into dialogue with the issues and needs of our day.
We strive for open-minded conversation, seek to practice inclusion, and reflect on how we might see our beliefs put into action. We want this to be a place where people are encouraged to seek God and progress their own spiritual journeys.
The Cathedral itself, a renowned Brisbane landmark, serves as a magnet, where diverse people gather to worship, celebrate, seek solace, converse and learn.
Peace,
Peter Catt +
Dean of Brisbane
Covid-19 Update:
The Cathedral is open for:

Monday to Friday
Morning Prayer, 8.30am
Private prayer, 11am to 2pm
Evening Prayer, 4pm
Monday, Tuesday, Thursday and Friday.
Prayer During the Day, 12.30pm
Cathedral Shop Open
Sundays (after the 7.30am and 9.30am services), and Tuesday to Friday 11am  to 2pm
LIVE STREAMING OF SERVICES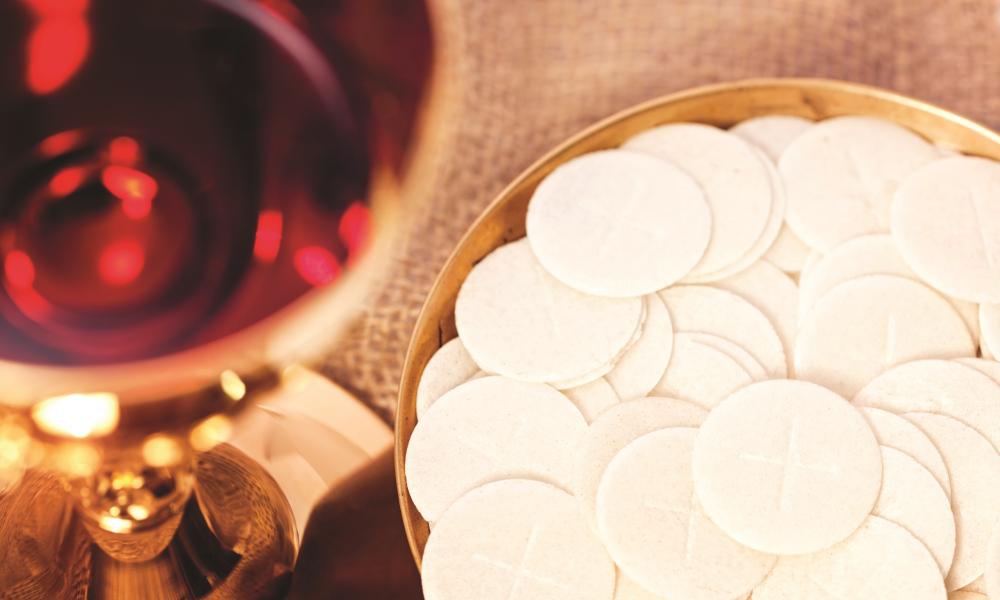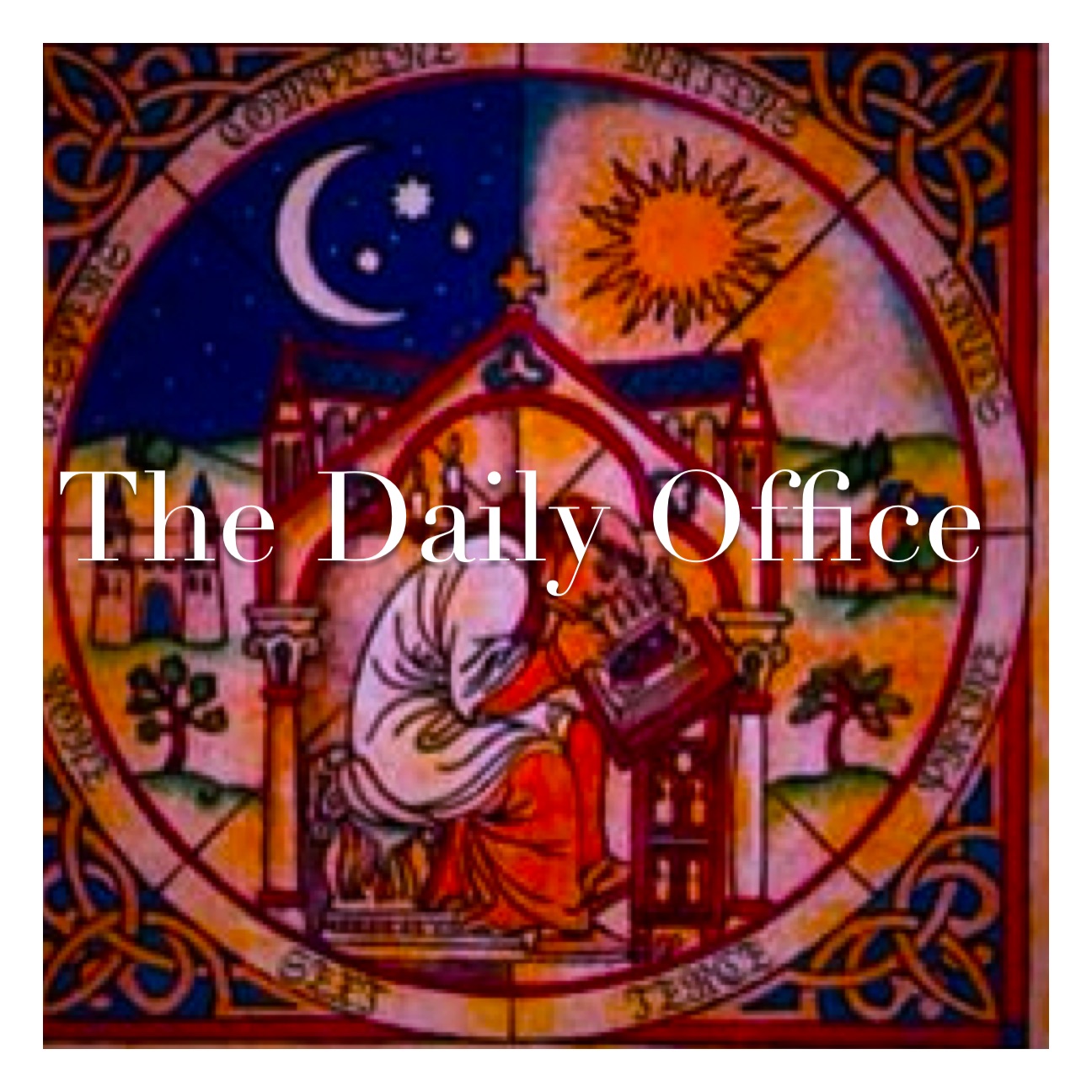 Here you will find quick links to two weeks of Service Notes for each of our four Sunday services.
These will be updated each Thursday –
"THIS WEEK" covers the coming Sunday;
"LAST WEEK" the preceding Sunday.
Click the title bar or '+' button to toggle open your chosen week and select the service time.
THIS WEEK'S SERVICE NOTES
Saturday 1st May
        5pm Eucharist
Sunday 2nd May, Fifth Sunday of Easter
LAST WEEK'S SERVICE NOTES
Saturday 24th April 
Sunday 25th April – Second Sunday of Easter
OUR PLACE IN HISTORY:
THE CATHEDRAL and DEANERY HERITAGE APPEALS
The National Trust of Australia (Queensland) has listed The Cathedral and The Deanery (Adelaide House) because of their significance to the heritage of Queensland and Australia more broadly. Adelaide House was the first Government House when Queensland was created on 10th December 1859. The balcony on which Sir George Bowen read the proclamation that day has been the subject of a great deal of work to restore it to a stable and safe condition. The cathedral is the only stone-vaulted church in the Southern hemisphere and is highly regarded as a sublime example of neo-gothic architecture. Donations to the Cathedral fund are used to enhance and presence the fabric of the magnificent building.
Donations to the National Trust of Australia (Queensland) for these appeals are allowable as deductions for tax purposes.
Find out more on our DEANERY APPEAL page.
Was Paul a Progressive?
St Paul has been often cast as an arch conservative. Douglas Campbell joins Dom, Peter and Sue to show how Paul has always been in the business of liberation. Douglas has devoted decades of his life to studying Paul and is determined to rescue him from his reputation as an authoritarian and recover the message of his writings as confrontingly, shockingly liberal and inclusive. In doing so, as this conversation discovers, there is a challenge for both the left and the right of the church to rediscover the life-giving heart of Paul's letters. Douglas is the author of several books, including Pauline Dogmatics: The Triumph of God's Love.
Audiovisual Capability Appeal
We are most grateful for the support and feedback about our streaming of services during the COVID-19 pandemic. Long term we desire to offer streaming of our services and have been encouraged to continue by people near and far.
The equipment we are currently using is mostly on loan. To be able to continue we need to purchase equipment that  will  achieve  the  required  tasks  into   the   future.
$30,000 is needed to ensure the continuation of this ministry. Thank you to those who have already responded. 
These are some of the items that we still need to fund.  Is there something here that you would like to contribute towards?
Camera, cabling and set up 




(two more of these needed)

$ 5,000  ($10,000)

 

$175

 

$225

 

Keyboard controller and joystick

$3,500

 

$1,750

 

$385

 

$80

 

Video mixer streamer, HDMI toolkit, cabling and set up

$4,800

 

$60

 
Please contact Gerard Finn, our Events Manager  (events@stjohnscathedral.com.au) if you would like further information or to contribute.  Donations may be using electronic banking, by credit card or by cheque; details for these are on page 3.  If using electronic banking, please narrate your deposit 'AV + (Surname)' and email cathedral@stjohnscathedral.com.au to inform us of your deposit. Alternatively, please phone the cathedral office (see page 3). Thank you.
COVID-19 and our Life and Worship at St John's 
The COVID-19 virus pandemic is presenting a unique challenge to our life as a society and as a Cathedral community. As the crisis unfolds, we will be called upon to do things differently. The Cathedral team is continuing to develop ways for us to stay in touch with one another and grow in faith together during these challenging times.
Click here for more
Cathedral Slowly Reopening
In compliance with the COVID-19 restrictions the cathedral building closed for ten weeks. Much of our activity is still taking place online. Full details found on our What's On Page
Stay Connected
Please ensure that the Cathedral office has your current contact details. Contact us by email or phone 3835 2222 Please also be in touch with other members of the community to ensure that they have given us their current details as well.
Personal Safety and Social Distancing
We encourage all staff, volunteers and community members, of first priority, to be mindful of the need to keep themselves safe and to practice social distancing as advised by the various Governments. 
Sunday Worship – Streaming of Services
We offer both 'in person' and live-streamed access to the 7.30am, 9.30am and 6pm services each Sunday. The services are also recorded. The live stream and recordings can be accessed through the Cathedral YouTube Channel.
Studies and Meditation
These ware continuing. We are providing opportunities to join these 'in person' and on Zoom (via the internet) or a phone. Details to access the activities via Zoom can be found on the Cathedral website (www.stjohnscathedral.com.au/whats-on).
Shop Availability
The shop is open at the times indicated above. It is also possible to make a purchase by ringing 07 3835 2281 or emailing shop@stjohnscathedral.com.au.  
Assistance with using Zoom
Because of the risks from COVID-19, a number of our small groups and studies are now being held via Zoom. If you would like to bring your laptop or other device into the office, one of the cathedral staff could help you to set up and test Zoom so you are ready to join the groups.
Peace,
Peter+   
CATHEDRAL OFFERINGS
NEW: ONLINE DONATIONS PAGE!
Our Cathedral has adopted the simple, convenient online payment channel of Tithe.ly — designed by and for churches — and currently used by more than 12,000 churches and ministries in over 50 countries.
Scan or click on the QR code above, to visit our GIVE page on this website: you may make an offering to our Cathedral and its work – either as a one-off or recurring gift –
using a credit card by clicking on the
green GIVE NOW button or the
GENERAL DONATIONS image block, which will open a simple, pop-up Tithe.ly form without you having to leave this site.
MORE INFO: please visit our GIVE page
BAROONA FARM:
Growing food and community with and for the nutritionally vulnerable
Located in the park-like grounds of St Francis College in the inner-city suburb of Milton, the urban farm project, Baroona Farm was officially launched in March 2020 by the Archbishop to 'grow food and community with and for the nutritionally vulnerable'.
A ministry of the Anglican Church of Southern Queensland, Baroona Farm believes all people should have access to fresh and nutritious produce. Among creative partnerships with individuals and organisations, Baroona Farm enjoys support from St Francis College which generously provides the space, water and tools necessary to sustain this project. The Farm adds to the life of the College and provides theology students with opportunities for ministry. Through another valuable partnership, Baroona Farm provides produce to the Romero Centre which supports refugees and asylum seekers in Brisbane. The farm engages the refugees in advising on the planting of culturally-desirable food, as well as enabling their contribution to ongoing garden care and harvesting the produce. Other partners include the Mongrel Bar at Milton, St. Paul's Ashgrove, Holy Trinity Fortitude Valley and St John's Cathedral, who have assisted by selling donated seedlings and promotion of the farm.
The goals of Baroona Farm are to nurture a welcoming and inclusive community, to grow food for those who have limited or no access to fresh produce, to utilise sustainable and organic urban farming practices, to educate the community in sustainable gardening and living. The development of creative partnerships support these goals, and the gardens are achieved using raised 'wicking' beds built across a formerly unused space, the tennis court of  St  Francis College.  These activities offer potential for reflection on the spiritual implications and connections to the environment. Further, monthly evening campfires with guest speakers offer opportunities for community education.
Click for more
The first beds were installed at Baroona Farm in April 2019, facilitated by a committed team of volunteers. The farm relies on monetary donations. Each donation of $25 funds the cost of seedlings for 12 months for one garden bed, producing 80 servings of nutritionally-dense vegetables over a 12-month period. For $250 you can buy a garden tub that will harvest vegetables up to three times a year.
With 38 wicking beds, the farm can supply the equivalent of 3,000 servings, supplementing the diets of 58 individuals for 12 months. Such a small donation goes a very long way. The future goal of 192 beds has the potential to multiply this even further, but it relies on our generosity to support the new beds.
Producing fresh, organic, sustainably grown vegetables, Baroona Farm attempts to address some serious statistics of need. In 2011-12, 4% of Australians experienced food insecurity. An even higher prevalence of food insecurity has been reported among particularly marginalised communities, such as asylum seekers (71%), Aboriginal and Torres Strait Islander peoples (22%), disadvantaged urban households (25%), and people who are unemployed (23%)[1].
Can we support Baroona Farm by donating $1,000 (the equivalent of seeds for 40 beds, more than double the current annual produce)? Outreach envelopes for February are available at the Outreach Board in the Narthex. Please place your donation in an Outreach envelope and give it with your offering, place it in the Donations Box, give it to a cathedral warden, or to the Cathedral Office Monday-Friday. Using electronic banking, make a bank transfer to BSB 034003 Account No: 385378; please narrate your deposit "Outreach 02" and email outreach@stjohnscathedral.com.au so that we can include your donation in the monthly total. Cheques should be made payable to 'St Francis College Baroona Farm'. For other forms of payment, please phone the Cathedral Office [(07) 3835 2222] during normal business hours Monday-Friday. Thank you.
The Working Group of Baroona Farm count themselves blessed with the people who volunteer their time in building and maintaining the farm. However, as the project continues to grow so does the need for more people to make things happen.
If you are available to help out at one of our twice monthly working bees, the Working Group would love to welcome you – no experience in gardening necessary at all – there is always a job for everyone! There are so many benefits to community gardening/farming such as being outside in the beautiful fresh air – getting some exercise, meeting others, helping grow food for people in need and learning new skills are just some of the blessings.
For further information, please contact Samuel Dow 0425 252 318 or baroonafarm@gmail.com.
Further details can be obtained on the Baroona Farm Webpage
Click here to View