St John's Cathedral
Anglican Diocese of Brisbane
St John's Cathedral
Anglican Diocese of Brisbane
St John's Cathedral
Anglican Diocese of Brisbane
St John's Cathedral
Anglican Diocese of Brisbane
St John's Cathedral
Anglican Diocese of Brisbane
WELCOME TO ST JOHN'S ANGLICAN CATHEDRAL, BRISBANE
St John's Cathedral is home to a community which seeks to bring the best of Anglican tradition into dialogue with the issues and needs of our day.
We strive for open-minded conversation, seek to practice inclusion, and reflect on how we might see our beliefs put into action. We want this to be a place where people are encouraged to seek God and progress their own spiritual journeys.
The Cathedral itself, a renowned Brisbane landmark, serves as a magnet, where diverse people gather to worship, celebrate, seek solace, converse and learn.
Peace,
Peter Catt +
Dean of Brisbane
Covid-19 Update:
The Cathedral is open for:

Saturday 
Holy Eucharist, 5pm (From September 19) – Click here to Register
Monday to Friday
Morning Prayer, 8.30am
Private prayer, 11am to 2pm
Evening Prayer, 4pm
Monday, Tuesday, Thursday and Friday.
Prayer During the Day, 12.30pm
Cathedral Shop Open
Sundays (after the 7.30am and 9.30am services), and Tuesday to Friday 11am  to 2pm
LIVE STREAMING OF SERVICES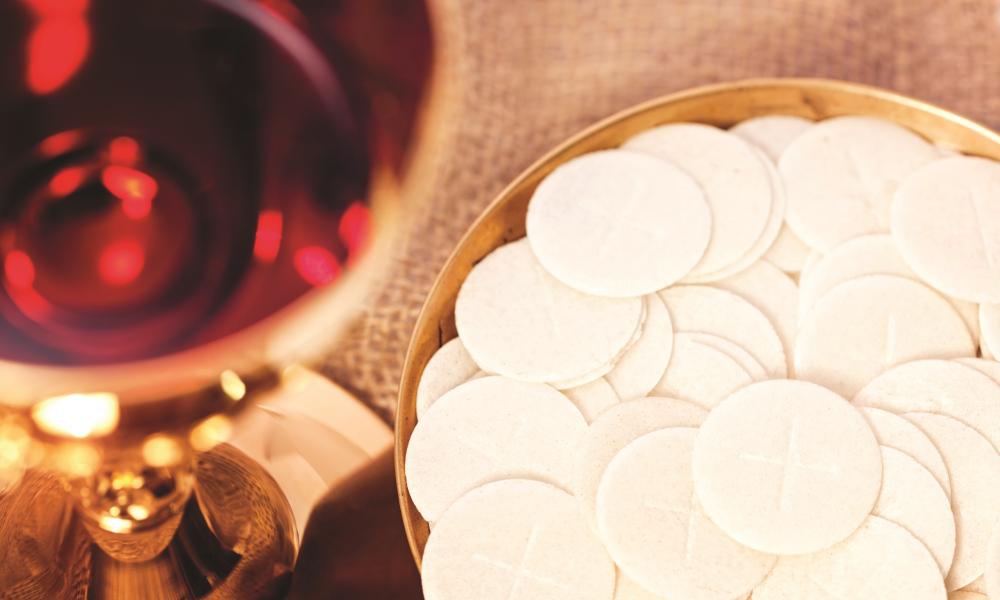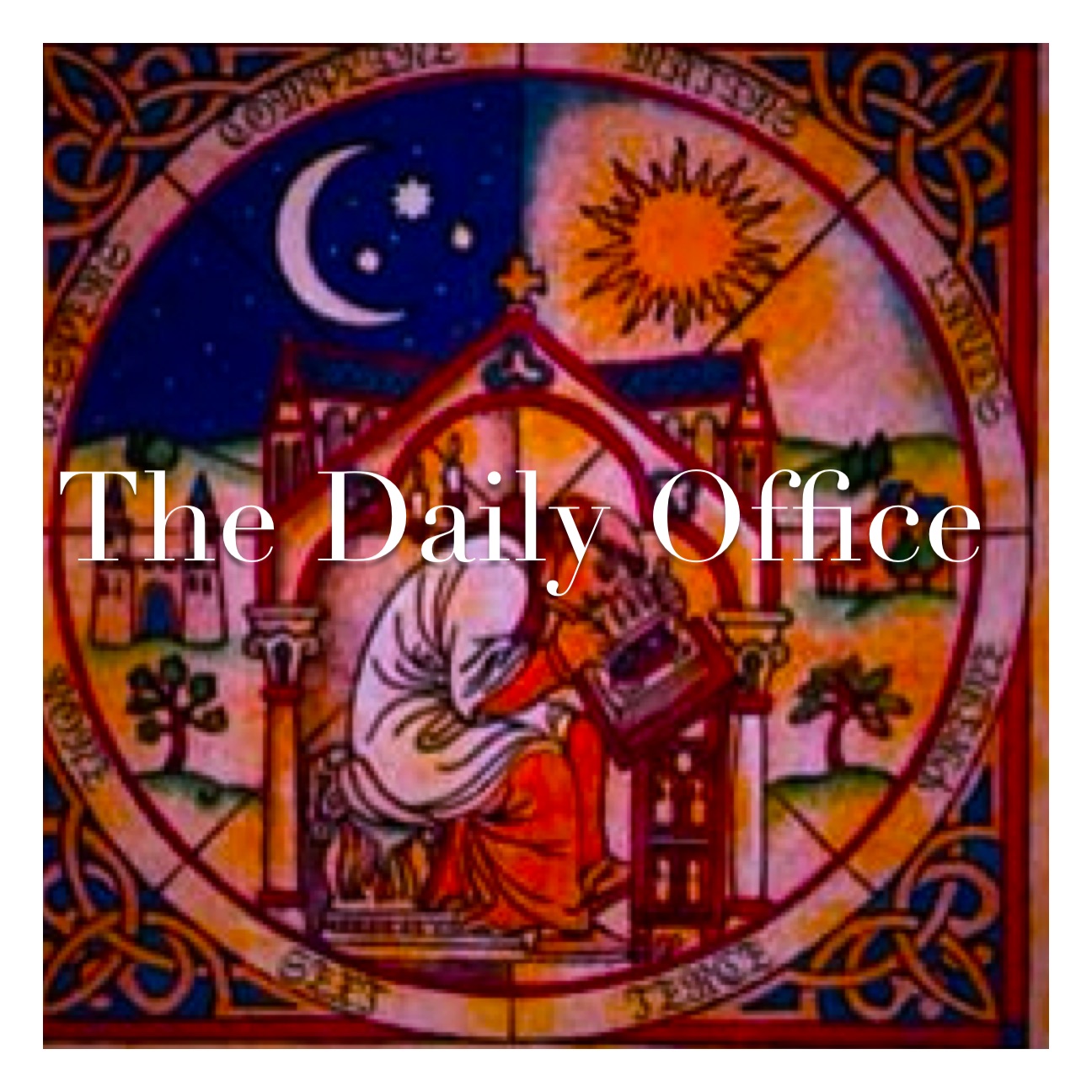 Here you will find quick links to two weeks of Service Notes for each of our four Sunday services.
These will be updated each Thursday –
"THIS WEEK" covers the coming Sunday;
"LAST WEEK" the preceding Sunday.
Click the title bar or '+' button to toggle open your chosen week and select the service time.
THIS WEEK'S SERVICE NOTES
Saturday 26th September
Seventeenth Sunday After Pentecost, Sunday 27th September 2020
LAST WEEK'S SERVICE NOTES
Saturday 19th September

Sunday 20th September, Sixteenth Sunday after Pentecost
OUR PLACE IN HISTORY:
THE CATHEDRAL and DEANERY HERITAGE APPEALS
The National Trust of Australia (Queensland) has listed The Cathedral and The Deanery (Adelaide House) because of their significance to the heritage of Queensland and Australia more broadly. Adelaide House was the first Government House when Queensland was created on 10th December 1859. The balcony on which Sir George Bowen read the proclamation that day has been the subject of a great deal of work to restore it to a stable and safe condition. The cathedral is the only stone-vaulted church in the Southern hemisphere and is highly regarded as a sublime example of neo-gothic architecture. Donations to the Cathedral fund are used to enhance and presence the fabric of the magnificent building.
Donations to the National Trust of Australia (Queensland) for these appeals are allowable as deductions for tax purposes.
Find out more on our DEANERY APPEAL page.
THE INNER SELF with HUGH MACKAY

Author and social researcher Hugh Mackay joins the podcast to delve into that most searching question, "Who am I, really?"  Peter, Dom and Sue join Hugh in conversation about his book, 
The Inner Self, 
exploring ways we hide from the truth about ourselves and find courage for the demands of love as we live into our true identity.
Click here to Download
Audiovisual Capability Appeal
We are most grateful for the support and feedback about our streaming of services during the COVID-19 pandemic. Long term we desire to offer streaming of our services and have been encouraged to continue by people near and far.
The equipment we are currently using is mostly on loan. To be able to continue we need to purchase equipment that  will  achieve  the  required  tasks  into   the   future.
$30,000 is needed to ensure the continuation of this ministry. Thank you to those who have already responded. 
These are some of the items that we still need to fund.  Is there something here that you would like to contribute towards?
Camera, cabling and set up 




(two more of these needed)

$ 5,000  ($10,000)

 

$175

 

$225

 

Keyboard controller and joystick

$3,500

 

$1,750

 

$385

 

$80

 

Video mixer streamer, HDMI toolkit, cabling and set up

$4,800

 

$60

 
Please contact Gerard Finn, our Events Manager  (events@stjohnscathedral.com.au) if you would like further information or to contribute.  Donations may be using electronic banking, by credit card or by cheque; details for these are on page 3.  If using electronic banking, please narrate your deposit 'AV + (Surname)' and email cathedral@stjohnscathedral.com.au to inform us of your deposit. Alternatively, please phone the cathedral office (see page 3). Thank you.
COVID-19 and our Life and Worship at St John's 
The COVID-19 virus pandemic is presenting a unique challenge to our life as a society and as a Cathedral community. As the crisis unfolds, we will be called upon to do things differently. The Cathedral team is continuing to develop ways for us to stay in touch with one another and grow in faith together during these challenging times. These developments will be shared over the coming days and weeks.
Cathedral Slowly Reopening
In compliance with the COVID-19 restrictions the cathedral building closed for ten weeks. Much of our activity is still taking place online. Full details found on our What's On Page
Stay Connected
Please ensure that the Cathedral office has your current contact details. Contact us by email or phone 3835 2222 Please also be in touch with other members of the community to ensure that they have given us their current details as well.
Personal Safety and Social Distancing
We encourage all staff, volunteers and community members, of first priority, to be mindful of the need to keep themselves safe and to practice social distancing as advised by the various Governments. 
Sunday Worship – Streaming of Services
We offer both 'in person' and live-streamed access to the 7.30am, 9.30am and 6pm services each Sunday. The services are also recorded. The live stream and recordings can be accessed through the Cathedral YouTube Channel.
Studies and Meditation
These ware continuing. We are providing opportunities to join these 'in person' and on Zoom (via the internet) or a phone. Details to access the activities via Zoom can be found on the Cathedral website (www.stjohnscathedral.com.au/whats-on).
Shop Availability
The shop is open at the times indicated above. It is also possible to make a purchase by ringing 07 3835 2281 or emailing shop@stjohnscathedral.com.au.  
Assistance with using Zoom
Because of the risks from COVID-19, a number of our small groups and studies are now being held via Zoom. If you would like to bring your laptop or other device into the office, one of the cathedral staff could help you to set up and test Zoom so you are ready to join the groups.
Peace,
Peter+   
CATHEDRAL OFFERINGS
NEW: ONLINE DONATIONS PAGE!
Our Cathedral has adopted the simple, convenient online payment channel of Tithe.ly — designed by and for churches — and currently used by more than 12,000 churches and ministries in over 50 countries.
Scan or click on the QR code above, to visit our GIVE page on this website: you may make an offering to our Cathedral and its work – either as a one-off or recurring gift –
using a credit card by clicking on the
green GIVE NOW button or the
GENERAL DONATIONS image block, which will open a simple, pop-up Tithe.ly form without you having to leave this site.
MORE INFO: please visit our GIVE page
OUTREACH – SEPTEMBER 2020

In September each year the St John's Cathedral community supports the rainbow community as they celebrate Pride month. Although Pride month has been delayed this year because of COVID-19, we honour our commitment to our LGBTIQ friends by supporting Wendybird, a not-for-profit community group dedicated to building support for people of diverse bodies, genders, relationships and sexualities. Wendybird is a collective in which LGBTQI people along with their friends, families and children, find support, acceptance and respect.
The Wendybird collective was founded in 2014 by a group of volunteers intending to create positive and supportive connections through community spaces and events which respect and value difference. It was named for Wendy Morris, an LGBTIQ community member who died by suicide in January 2007. 
Wendybird promotes the value of connection and belonging in the prevention of suicide among LGBTIQ people and their communities. The experiences of acceptance and belonging improve mental health, reducing the incidence of suicide.
As a not-for-profit community organisation, Wendybird relies on volunteers, donations and grants to deliver such projects and community events. Can we give $1,000 to help our Rainbow friends at Wendybird as they build acceptance, value and respect among people of diverse bodies, genders, relationships and sexualities? Donations to Wendybird are tax deductible. 
Outreach envelopes are available at the Outreach Board. Please place your donation in a September envelope and place it in the collection plate or donation box. Cheques should be made payable to "COMMUNITY". Alternatively use electronic banking to make a bank transfer to BSB 034 003 Account No: 385378;  please narrate your deposit "Outreach 09" and also e-mail wardens@stjohnscathedral.com.au to inform us of your deposit (include the amount) and to provide your postal details for the receipt. For other forms of payment, please phone the cathedral office [(07) 3835 2222] during normal business hours Monday-Friday. Wendybird will provide receipts. 
Donations to Wendy Bird are tax deductible.
 Thank you