St John's Cathedral
Anglican Diocese of Brisbane
St John's Cathedral
Anglican Diocese of Brisbane
St John's Cathedral
Anglican Diocese of Brisbane
St John's Cathedral
Anglican Diocese of Brisbane
St John's Cathedral
Anglican Diocese of Brisbane
WELCOME TO ST JOHN'S ANGLICAN CATHEDRAL, BRISBANE
St John's Cathedral is home to a community which seeks to bring the best of Anglican tradition into dialogue with the issues and needs of our day.
We strive for open-minded conversation, seek to practice inclusion, and reflect on how we might see our beliefs put into action. We want this to be a place where people are encouraged to seek God and progress their own spiritual journeys.
The Cathedral itself, a renowned Brisbane landmark, serves as a magnet, where diverse people gather to worship, celebrate, seek solace, converse and learn.
Peace,
Peter Catt +
Dean of Brisbane
LIVE STREAMING OF SERVICES
The COVID-19 Pandemic is preventing us from gathering for worship.
The following acts of worship will be accessible through
The Cathedral YouTube Channel
View live or as a recording
PALM SUNDAY, 5th April
9.30am Liturgy of Palms and Eucharist
6pm Choral Evensong
MAUNDY THURSDAY, 9th April
7pm The Maundy Liturgy
GOOD FRIDAY, 10th April
Noon Liturgy of the Day
7pm Musical Devotion, The Stabat Mater sequence, composed by Giovanni Battista Pergolesi
EASTER DAY, 11th April
5.30am The Vigil Eucharist
6pm Choral Evensong
The view live or as a recording follow this link to:
The Cathedral YouTube Channel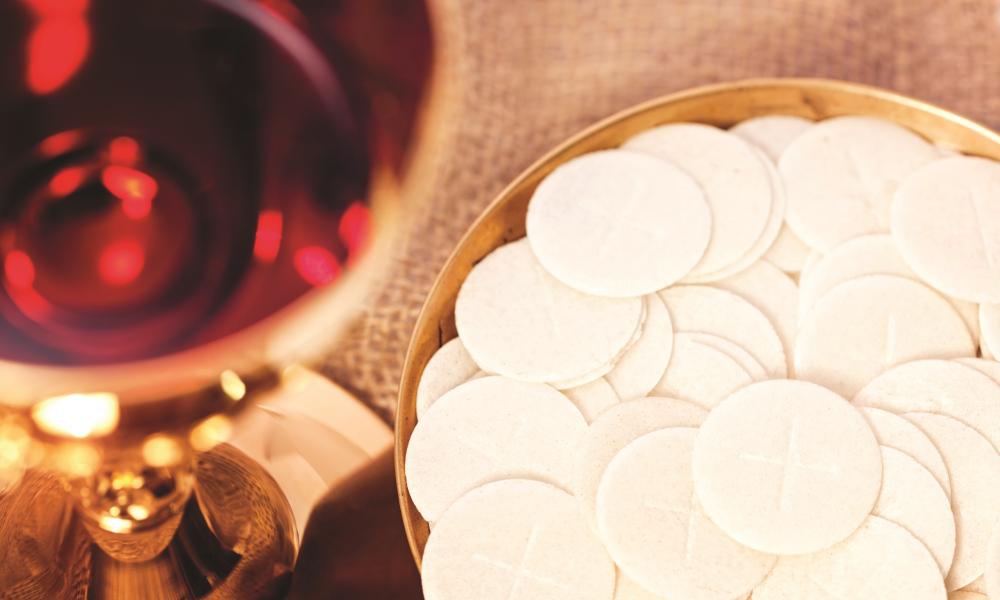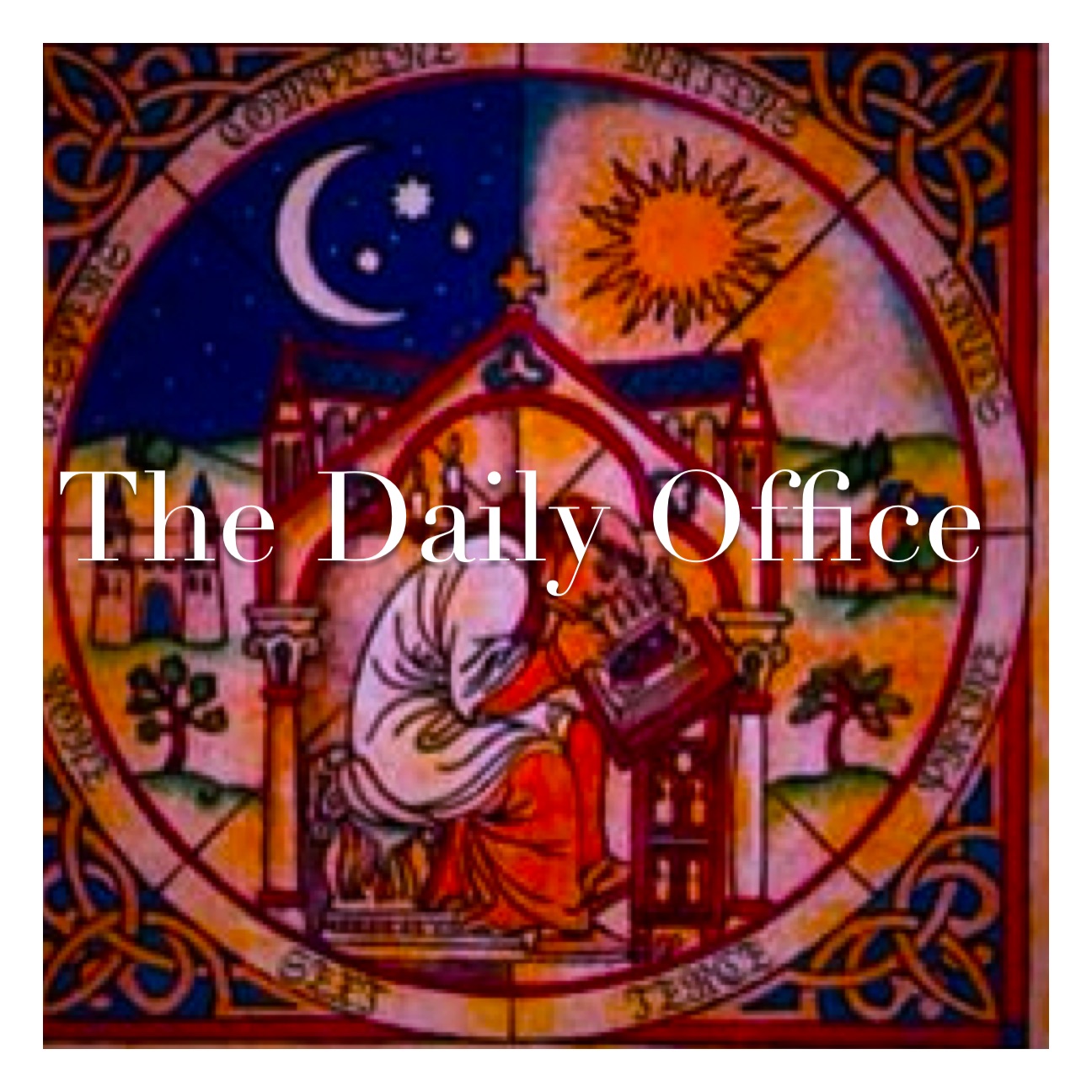 Here you will find quick links to two weeks of Service Notes for each of our four Sunday services.
These will be updated each Thursday –
"THIS WEEK" covers the coming Sunday;
"LAST WEEK" the preceding Sunday.
Click the title bar or '+' button to toggle open your chosen week and select the service time.
THIS WEEK'S SERVICE NOTES
Sunday 5th April Palm Sunday
LAST WEEK'S SERVICE NOTES
OUR PLACE IN HISTORY:
THE DEANERY'S HERITAGE APPEAL
The National Trust of Australia (Queensland) has listed The Deanery (Adelaide House) – the first Government House when Queensland was created on 10th December 1859. The balcony on which Sir George Bowen read the proclamation that day is in need of a great deal of work to restore it to a stable and safe condition. This means that in the Trust's view it is essential to Australia's heritage and must be preserved.
Donations to the National Trust of Australia (Queensland) for this appeal are allowable as deductions for tax purposes.
Find out more on our DEANERY APPEAL page.
DISCIPLESHIP FROM A DISTANCE
Peter, Dom and Sue are joined by author and previous podcast guest, Jim Schirmer to talk about being the church in a time where we have to be disciples distanced from one another. What does it mean to be walking the way of the cross in a time of pandemic and to be resurrection people in a time of anxiety? Holy Week presents new challenges as we journey to the cross and the empty tomb in these days before us when themes of life and death are in such vivid focus. This context provides a new vantage point to explore some of the ideas in Jim's book, "The Way of the Rabbi: Stories of Discipleship from the Gospel of Mark." 
FAITH IN A TIME OF FEAR
In the midst of the coronavirus crisis, what are healthy ways of responding? How do we find ways to be community and be the best humans we can be in a time of anxiety?
Like everyone else, Dom, Sue, and Peter are just coming to terms with the rapidly changing face of a pandemic. In this conversation we are joined by The Rev'd Dr Ann Solari, Deacon at the cathedral and GP who offers medical care to different groups, including amongst people who are homeless. This conversation explores the risks for the most vulnerable and the many facets of the way this pandemic is affecting individuals and societies.
How can we be doing life differently at this time? How could we find the invitation to life in a time of crisis and be communities of love and courage?
(Please note that this conversation was recorded on the 20 March before churches were closed)
Download the episode here
COVID-19 and our Life and Worship at St John's 
The COVID-19 virus pandemic is presenting a unique challenge to our life as a society and as a Cathedral community. As the crisis unfolds, we will be called upon to do things differently. The Cathedral team is continuing to develop ways for us to stay in touch with one another and grow in faith together during these challenging times. These developments will be shared over the coming days and weeks.
Cathedral Closed
In compliance with the COVID-19 restrictions the cathedral building is now closed and all our activity has moved online.
Stay Connected
Please ensure that the Cathedral office has your current contact details. Contact us by email or phone 3835 2222 Please also be in touch with other members of the community to ensure that they have given us their current details as well.
Personal Safety and Social Distancing
We encourage all staff, volunteers and community members, of first priority, to be mindful of the need to keep themselves safe and to practice social distancing as advised by the various Governments. 
Sunday Worship – Streaming of Services
We will be offering live access to the 9.30am and 6pm services each Sunday through a streaming service from this Sunday. Services will also be recorded. These can be accessed  through the Cathedral YouTube Channel.
Studies and Meditation
These will be continuing. We are providing opportunities to join these using Zoom (via the internet) or a phone. Details to access the activities via Zoom can be found on the Cathedral website (www.stjohnscathedral.com.au/whats-on). Phone-in details for each study appear today in the relevant notice and can also be found on the website. 
Shop Availability
To make a purchase or to place an order, please ring 07 3835 2281 or email shop@stjohnscathedral.com.au.  
Assistance with using Zoom
Because of the risks from COVID-19, a number of our small groups and studies are now being held via Zoom. If you would like to bring your laptop or other device into the office, one of the cathedral staff could help you to set up and test Zoom so you are ready to join the groups.
Peace,
Peter+   
OUTREACH – MARCH 2020
ABM LENT APPEAL
Jesus tells us that the words of Isaiah 61.1, "the Lord has anointed me to bring good news to the poor", have been fulfilled in him (Luke 4:21).
When we support ABM's Lenten appeal for the Asset-based Community Development Program in the Philippines, we help local churches to lift families out of poverty. ABM's church partners in the Philippines work closely with local communities to help them understand the potential of their assets in growing small businesses.
Adora, who lives with her family in a remote community in the Eastern Visayas region, benefits from this project by learning how to grow healthy food in her own vegetable garden.
In the spirit of Jesus' example of caring for bodies as well as souls, can we give at least $1,000 in support of this
ABM Appeal to help local churches in the Philippines to lift families out of poverty?
Donations (over $2) to this Program are tax deductible.
Please place your donation in an ABM Outreach envelope, and put it in the collection, in the Donations box or give it to a Warden.
If you wish to receive a receipt for tax purposes, please write your name and address on the back of the envelope. Thank you.
CATHEDRAL OFFERINGS
NEW: ONLINE DONATIONS PAGE!
Our Cathedral has adopted the simple, convenient online payment channel of Tithe.ly — designed by and for churches — and currently used by more than 12,000 churches and ministries in over 50 countries.
Scan or click on the QR code above, to visit our GIVE page on this website: you may make an offering to our Cathedral and its work – either as a one-off or recurring gift –
using a credit card by clicking on the
green GIVE NOW button or the
GENERAL DONATIONS image block, which will open a simple, pop-up Tithe.ly form without you having to leave this site.
MORE INFO: please visit our GIVE page
Sadly we have had to postpone this year's event due to the Coronavirus.
More to come